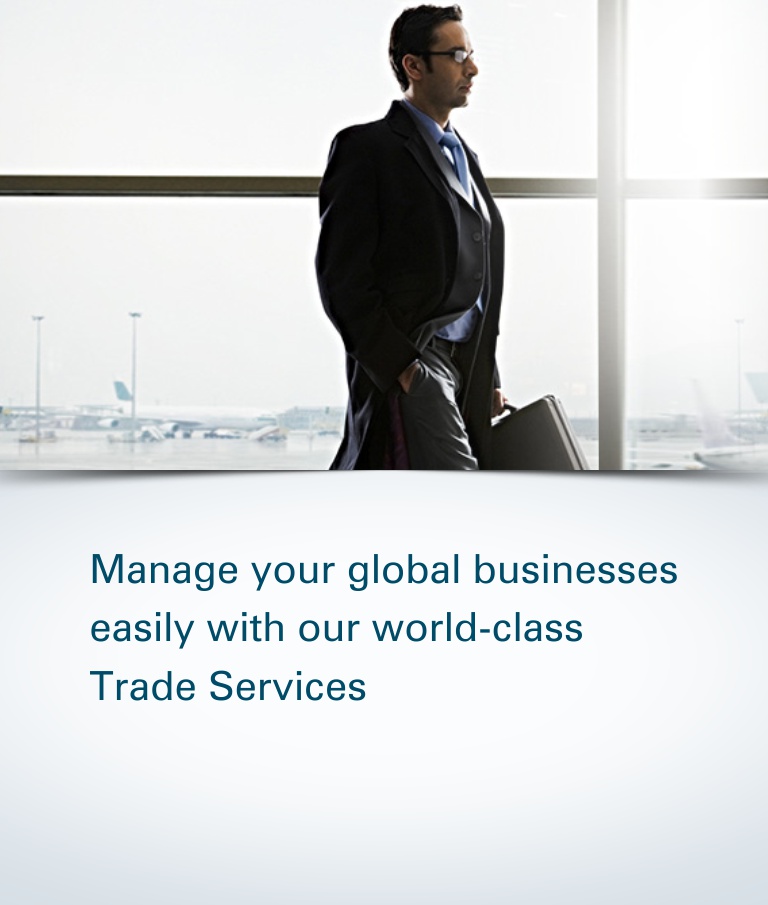 Trade Finance
ICICI Bank offers a wide range of trade services designed to meet a range of short term to medium term trade financing requirements, so that your company can seize new business opportunities whenever they arise. Customers can benefit from our streamlined processes that are designed to provide best in class service levels, and reduce the hassles associated with trade transactions. Whether you are an importer or exporter, our correspondent network of over 350 foreign banks across more than 50 countries, and foreign currency Nostro accounts in more than 30 currencies, will ensure that we meet almost all your international trade requirements.
With our expertise and experience, we can also structure and customize solutions to meet customers' specific requirements.
Imports

Letter of Credit
Import Bill Collection
Trade Credit

Exports

LC advising
LC Confirmation
Export Bill Negotiation
Purchase/ Discounting of export bills
Export Collection of Bills

Remittances

Facility to remit proceeds to your account with other bank or directly to supplier via SWIFT
Online Trade Services:
Trade Online is a unique platform enabling corporates to submit trade finance transaction requests like Bank Guarantee issuance and amendment, Letters of Credit issuance and amendment and Remittances related online. The Trade Online module works through the Corporate Internet Banking (CIB) platform. You can log in through our website with your Corporate ID and User ID to initiate trade requests which will directly flow into the bank system without any manual intervention.
Key Benefits:
Convenience for submitting trade transaction for customer having current account with the bank
Templatization of repetitive transactions
Customized authorization matrix at customer end
Quicker turnaround time for closure of trade transaction requests
Registration Process
Submit your Trade Online registration form along with relevant corporate authorizations at DIFC branch today. Click here for downloading the forms
Structured Trade Finance:
At ICICI Bank, our team of trade experts regularly interact with customers to update them on latest developments in the field of trade finance. We have a specialized team to structure trade finance deals specifically suited to the requirements of the customers. Our structured trade suite includes back-to-back letters of credit, freight financing, front-to-back among others.