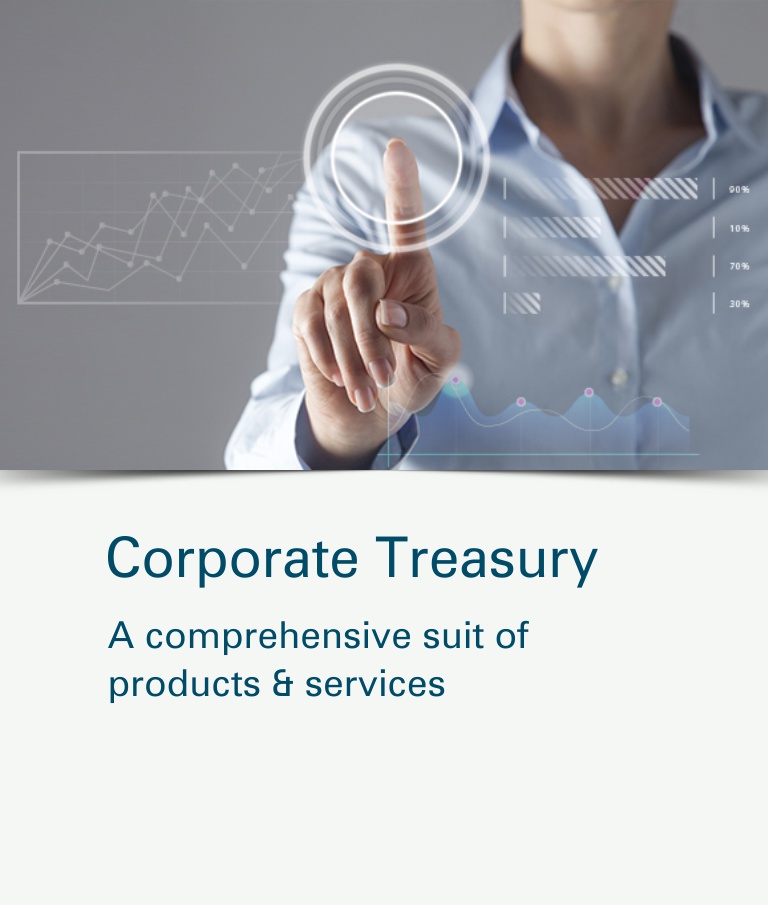 Treasury
ICICI Bank manages one of the largest treasuries in India. The bank provides customer specific products and services and risk hedging solutions to corporate clients to help them meet their funding, trade and service related requirements in the G10 and other major currencies. A complete suite of products including forex services, currency swaps, currency options, interest rate swaps, other derivatives and structured products are offered. ICICI Bank is the market leader in INR products and enjoys significant competitive advantages in all INR linked products.
The treasury at the DIFC Branch of ICICI Bank complements the product suite of its DIFC operation. A comprehensive suite of products and services in foreign exchange, interest rate and fixed income are offered to corporate clients to enable them manage risks and returns in their book.

The products offered by DIFC Branch include:
FX spot, forward and swap in the GCC (non-AED) and other major currencies;
OTC derivatives like forward rate agreement, interest rate swap, cross currency swap and cross currency option;
Structured products.